Fully Heated & Private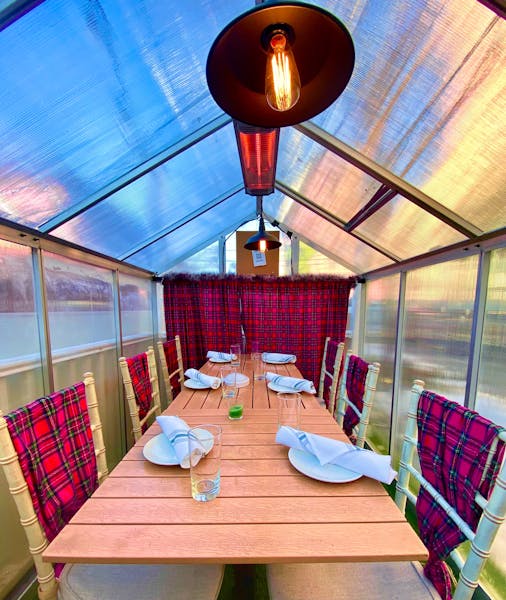 All of our outdoor greenhouses are fully heated. Bring a jacket if you'd like, but you won't need it. We've curated the best cold weather outdoor dining in town, and we're thrilled to share it with you.
When you dine in one of our greenhouses, you are with your party only. Completely private, the only other person you will interact with is your server. Play whatever music you like, we insist!